See on Scoop.it - Bass Guitar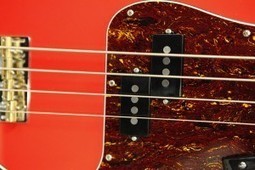 Everybody loves the low-end power of the bass, whether it's in a club, at a metal concert or watching any live music. Its that punch, that t
Mike Ippersiel's insight:
I'm in agreement with Matthew Griffiths in this post - harmonics are awesome and rarely used on bass...probably making them even cooler when you pull them out.
There was an Alice Cooper bassist on the Trash tour circa 1989/1990 that put some harmonics into his bass solo that was pretty cool. But I have to agree that harmonics aren't often worked into a song on bass, usually more of a bass solo type thing.
See on www.seymourduncan.com